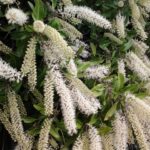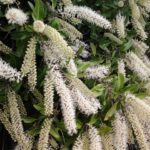 Looking magnificent in the Gardens this month is the Buckinghamia celsissima commonly known as ivory curl
Buckinghamia is a genus of only two known species of trees belonging to the Proteaceae family. They grow in the rainforests of the wet tropics of north eastern Queensland.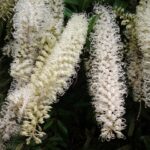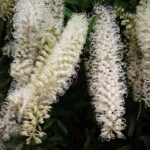 The ivory curl flower is a well known, popular and widely cultivated species in gardens and parks in eastern and southern mainland Australia and are widely used as street trees in Brisbane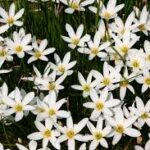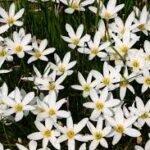 Another popular plant putting on a gentle show is the Zephyranthes also known as Rain or storm lilies these tiny bulbs are in the same family as the Hippieastrum which are much grander and flower in the spring, After all the rain we've been having in South East Queensland this week they are appropriately named and are a lovely addition to any woodland area of your garden.
Plenty of summertime Blues here in the gardens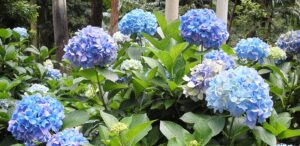 Hydrangeas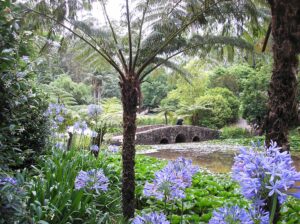 Agapanthus
Glorious colours here in the gardens with the Agapanthus and Hydrangeas putting on their annual show.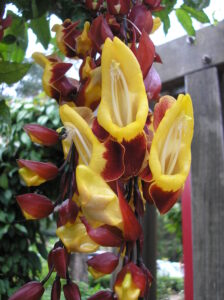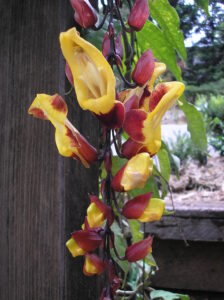 Thunbergia mysorensis  (Lady slipper vine) flowering on the pergola of the pavilion
This plant is native to Southern India where it climbs into forest trees in altitudes of up to 900metres.
It has narrow pointed green leaves about 15cm long. The creeper is vigorous and needs to be grown over a high pergola to best show off its wonderful flower spikes. These racemes can be up to 90cm long and the yellow and reddish brown tubular flowers start opening at the top making a spectacular display as the stem lengthens. exerpt from BG Newsletter March 2008 by Kay Ilett