A delight for the young and the young-at-heart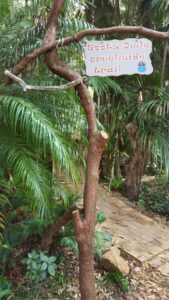 No visit to the Tamborine Mountain Botanic Gardens is complete without exploring Sooty Owl's Creekside Trail.
It begins with a sign and then a set of wonderful mosaics set into the pathway.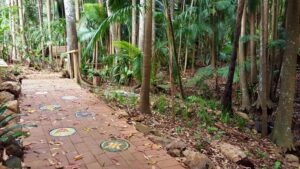 Greater sooty owls are nocturnal and roost in large tree hollows, caves and in dense foliage during daylight hours. Rarely seen or heard, they can be found in areas with deep gullies in moist forests where smooth-barked gum trees, tree ferns and wet forest under-storey are present. They may hunt in drier areas but usually roost and breed in the moister areas.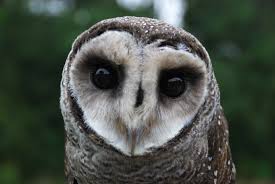 Click HERE to listen to the call of the Sooty Owl.
Sooty Owl's Creekside Trail is a special walkway that will intrigue, surprise and educate. Follow the rustic path that leads through a creekside gully and past a crooked water mill. Make sure you look in the windows and listen to the water wheel gently turn.
Ferns and other native plants help to create the right habitat for the owls and other indigenous animals.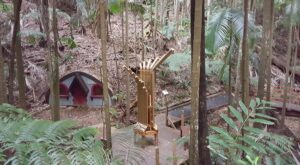 Follow the trail over a number of bridges, past informative sites and on to the famed "Thong Gong", This is a special installation of pipes through which you can generate a series of tones by slapping the lower opening with a piece of footware! (helpfully supplied).
You will learn a lot about this natural space through the many notices and signs throughout the Trail. Remember to look up, look down and look all around.
This is a truly unique experience for all the family to enjoy.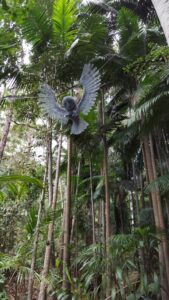 Don't forget to look up into the trees. You may be surprised by what you see.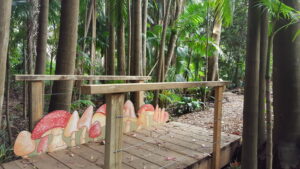 Cross the first bridge into the Creekside Trail.
The only way forward, if we are going to improve the quality of the environment, is to get everybody involved.
Photos by Chris Davison