There's never been a better time for…….
There's never been a better time for a picnic at the Botanic Gardens.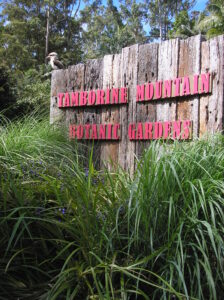 The volunteers are all back in full swing and the gardens are fabulous at the moment.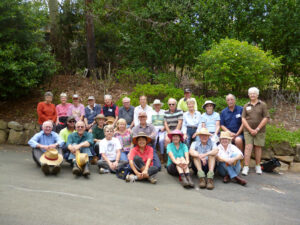 Remember it usually 4 degrees cooler on the mountain but the welcome is very warm.
So pack up your picnic gear or take advantage of the many food outlets on Tamborine Mountain to pick up some supplies for your picnic. Remember we do not have barbecue facilities in the gardens and please bring your own water as the water in our taps is from a bore and not suitable to drink.
Here are some of the many visitors enjoying the gardens over the Christmas/New Year holidays
And this lovely couple from Sydney enjoyed it so much yesterday they came back again today for a picnic in the pavilion.
And these families were enjoying lunch in the shady pavilion and checking out the garden walk brochures available by the notice board.
So it's probably a good time to look again some of our visitor information.
http://tmbotanicgardens.org.au/opening-times/
most of the information for your visit is contained in these pages.
If you are thinking of having your wedding or special celebration at the gardens check out this page
http://tmbotanicgardens.org.au/weddings-gardens/
Look out for these plants flowering in the gardens at the moment
And don't forget to check out the latest developments on the Sooty Owl Walk.
Remember the gardens are open every day during daylight hours
Please help the volunteers keep the grounds beautiful by taking your waste home with you
Enjoy the last of the summer holidays