Finally
After a long hot summer, the Mountain is starting to feel like Autumn.  Still a little way to go with the trees still wearing their green dresses, but with a few more cooler evenings we should soon be seeing some lovely colour in the trees.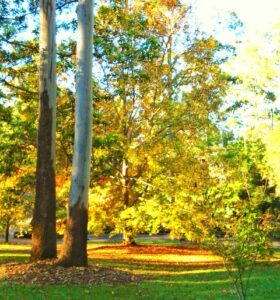 And lighting our fires
And rugging up in those nice warm scarves and beanies
and enjoy some crumpets and honey for afternoon tea.
The gardens are still bustling with visitors, and lots of couples are having their wedding in the beautiful spaces that we have available here at Tamborine Mountain Botanic Gardens
To reserve a space for your wedding check it out here http://tmbotanicgardens.org.au/weddings-gardens/
"Much more grows in the garden than that which is planted there." Japanese proverb