We Never close …….. at Tamborine Mountain Botanic Gardens
But tomorrow we are Open for a very special occasion
BGANZ Council are pleased to announce the inaugural National Botanic Gardens Open Day will be held Sunday, 29th May 2016.
Announced at the 7th BGANZ Congress held in Wollongong, BGANZ Council member and Curator, Wollongong Botanic Gardens, Paul Tracey said, "We're ambitious, we think it will be a great event for all Botanic Gardens in Australia and New Zealand to get involved in some way. We are aiming to get 50 Botanic Gardens on board in the first year and we expect the event to grow in years to come."
"Some Botanic Gardens are small, have very few staff, but we hope they still find away to get involved. It could be a repackaging of a event you normally hold in May, or perhaps just a facebook or twitter post encouraging people to come to their Botanic Gardens and join with thousands of other Botanic Garden lovers across the region," enthused Paul Tracey.
Paul Tracey ended, "We're excited, we thing it's a great concept and can connect Botanic Gardens and supporters across the region. We have some key conservation messages we need to get out and this is one way we aim to do this."
Please help us celebrate this special day by coming down to the Gardens between 9am and 4.00pm.
We will have lots of great stuff happening
Plant sales and Potting demonstrations with the Potty Potters. All locally grown plants.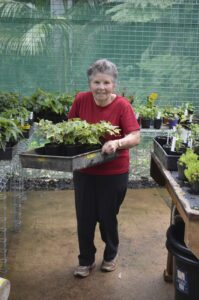 Tamborine Mountain Botanical Artists will have a display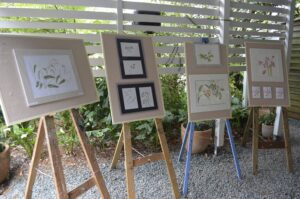 Tamborine Mountain Landcare with information of Native plants and trees as well as weed control in bush settings.
Local entomologist will give information on the endangered Richmond Birdwing Butterfly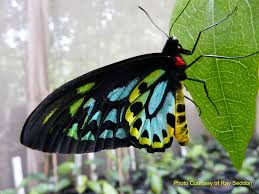 Garage Sale of Garden Tools, Pots and Gardening Books
A hightlight of the day will be "The Bloke with the Chainsaw"
Matt Bird will be demonstrating his skills at turning lumps of wood into works of art. See Matt at work at 9.30am,11.00am, 1.00pm and 2,30pm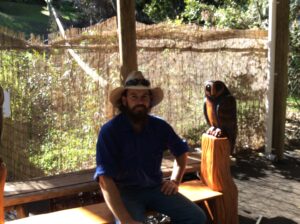 For the children you will be able to take them into the Sooty Owl's Creekside Trail that is the newest feature of the gardens and is now open to the public. The Wavy Bridge  and Wobbly Suspension Bridge are already a great hit with the children.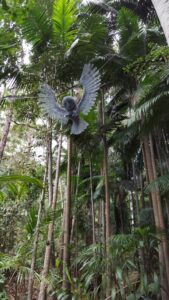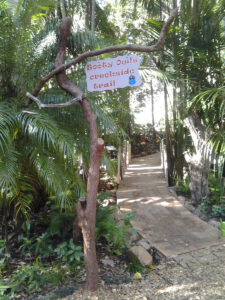 There is no charge to enter, though if you would like to help the Volunteers a
Gold coin donation in the Donation Boxes around the gardens would be greatly appreciated.
So bring a picnic to enjoy on the lawns and help us to celebrate this special day.
See you there.