The Gardens are open again!
The volunteers at Tamborine Mountain Regional Botanic Gardens are delighted to welcome visitors back to the Gardens after three weeks of disruptions during a "Special Event".
Visitors will note that the favourite Piccabeen Lawn is something of a wasteland following the Event. The Gardens committee is collecting information about options for restoration and we expect repair work to begin shortly. The cost of restoration will be funded by the Event organisers.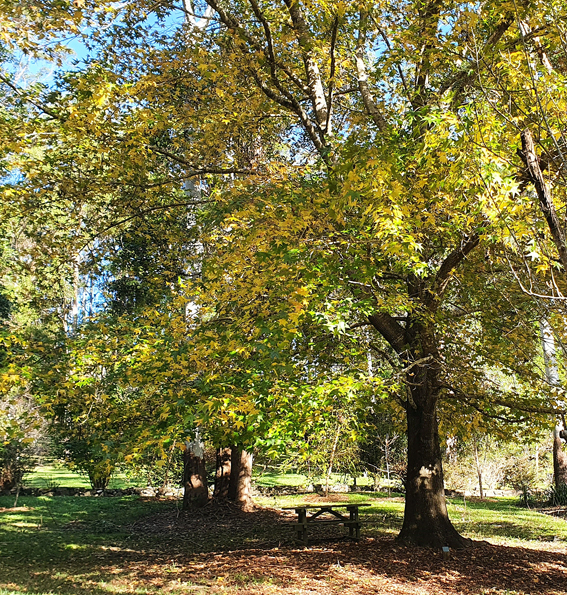 Here is a special reason to visit the Gardens now. While some of the trees have already lost their leaves, many are still changing and providing a wonderful variety of colours before winter truly sets in.