Sneak preview
Garden Owners have a preview day





Garden Owners and Garden Club committee members and Gate Captains are traditionally treated to a preview of the Open Gardens the weekend before the "Springtime on the Mountain Festival"
As the weekend of the festival is such a busy one for garden owners and club members this enables them to have a look at all the gardens on display for this year.
This year the standard of the gardens is exceptional and some gardens are opening for the first time.
Of course there are always some old favorites that the public love to come back to.
"Laadarra" is one of our favorites and the gardens owners Rhonda and Maurie Laarhoven  have added a beautiful new fountain for this year. The displays in this smaller garden are always outstanding.
This is one of three gardens in Old Eagle Heights within walking distance of each other.
Close by  a new garden for this year  "Montville" has been a labour of love and owner Julie Weisfelt  will be having some special activities for children.read  more http://tmbotanicgardens.org.au/special-garden-activities-for-children/
The evening always ends with some drinks and nibbles for the Garden Owners giving them a chance to get to know others exhibitors and compare garden notes.
A special tradition which adds  to the beauty of the mountain and the success of "Springtime on the Mountain"
Well done to all involved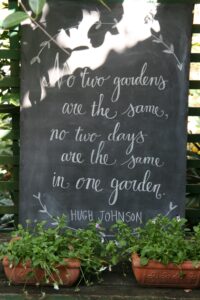 "SPRINGTIME ON THE MOUNTAIN"

– THIS WEEKEND.