Botanic Gardens volunteers vote a name change during Annual General Meeting
The members of Tamborine Mountain Botanic Gardens Inc voted to change the name of the Gardens during the association's Annual General Meeting on Thursday, August 13.
The motion to change the name to include "significant reference to the Scenic Rim" while retaining the words "Tamborine Mountain" was accepted without dissent. The final structure of the name will be determined by the committee of the association.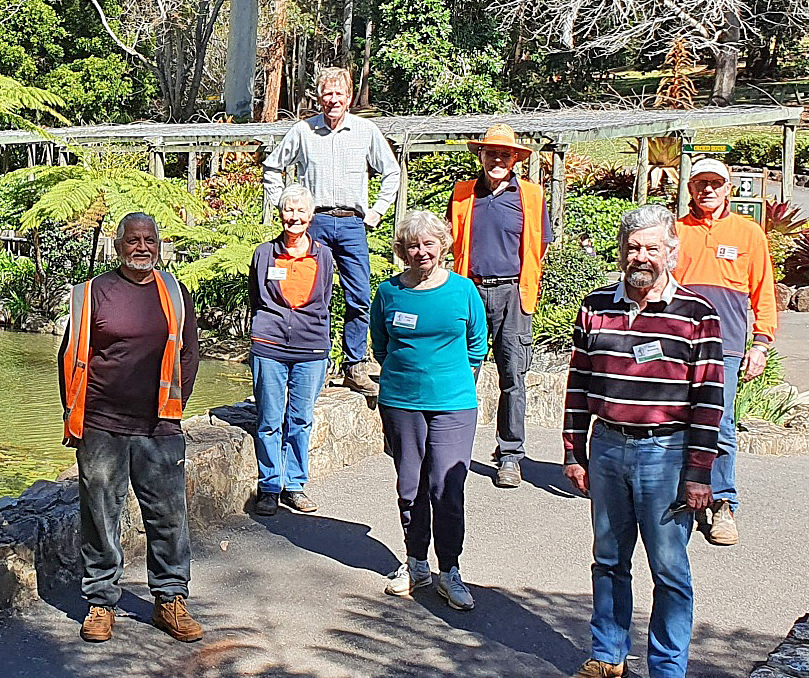 The meeting also elected a new committee that includes most members of the previous committee. Diana Fenton, Paul Marshall and Debi Marshall announced their decision to stand down from the committee in the months before the meeting.
The new committee includes Denby Browning (President), Margaret Pile (Secretary), Gregory Ingold (Treasurer), Brian Davison (Curator), Rob Howard, Geoff Hurling, Amrat Parbhu, Sandy Silabon and Nigel Waistell. Greg Ingold and Amrat Parbhu join the committee for the first time.
Speaking to the name change motion, Denby Browning said that the Gardens are "much bigger than a local botanic garden".
He said that the Gardens are registered with BGANZ (Botanic Gardens Australia and New Zealand Inc) as a regional botanic garden.
"That means we are a garden for our entire region," he said. "The need to change the name is to reflect that broader view of who we are and why we want to tell the world that we are a significant regional botanic garden while retaining the identity with the Mountain."
Supporting the motion, Sandy Silabon said the change indicated a "coming of age, of recognising how important this place is."