Botanic Gardens volunteers thank community following fund-raiser success
The volunteer team at Tamborine Mountain Regional Botanic Gardens is celebrating following the great success of a fund-raising plant sale in late September.
Leader of the plant propagation and sales team, Bobby White, said the team was delighted with the support of the community throughout the two-day sale which raised more than $5,000.
A storm that struck the Mountain overnight Thursday failed to dampen spirits of customers as they arrived early on Friday morning to snap up the bargains on offer – and a sausage sizzle.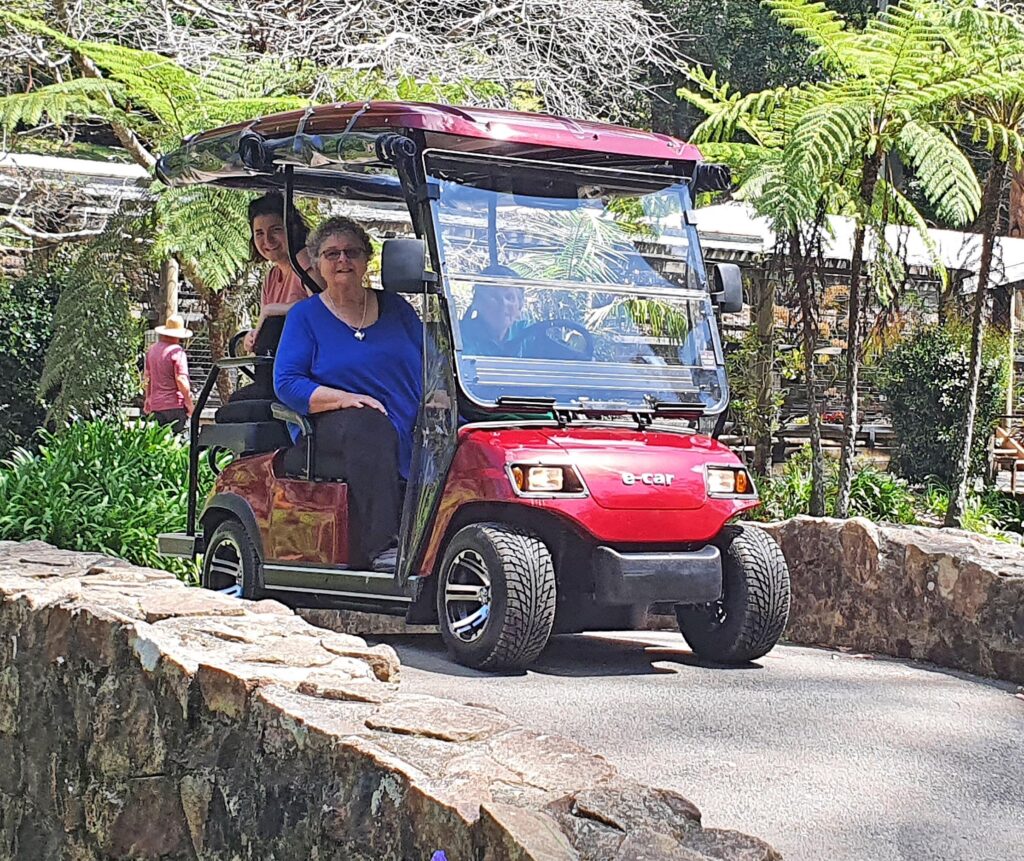 The volunteers' new acquisition, a ruby-coloured electric people-mover, worked overtime ferrying customers and their purchases to the car park.
Offerings included the incredibly popular bat plants, cream clivias, a range of bargain bare-rooted plants and much more.
A special treat for children and the young at heart awaited at Sooty Owl's Creekside Trail with activities and exciting rewards for the more than 80 children who explored the rainforest trail.
Many of the visitors stayed on to enjoy a picnic and the brilliant springtime environment.
The volunteers continue to offer plants for sale from the propagation pavilion every Wednesday and Thursday morning.