The volunteers at the Botanic Gardens will sport bright new presentation shirts at plant sales and events thanks to generous support from Hartley Road Landscaping Supplies & Equipment Hire.
Clive Lucas, owner of Hartley Road Landscaping Supplies, delivered the shirts to the volunteers during a working bee last week. The bright green polo shirts include the Gardens logo beside the Hartley Road Landscaping logo.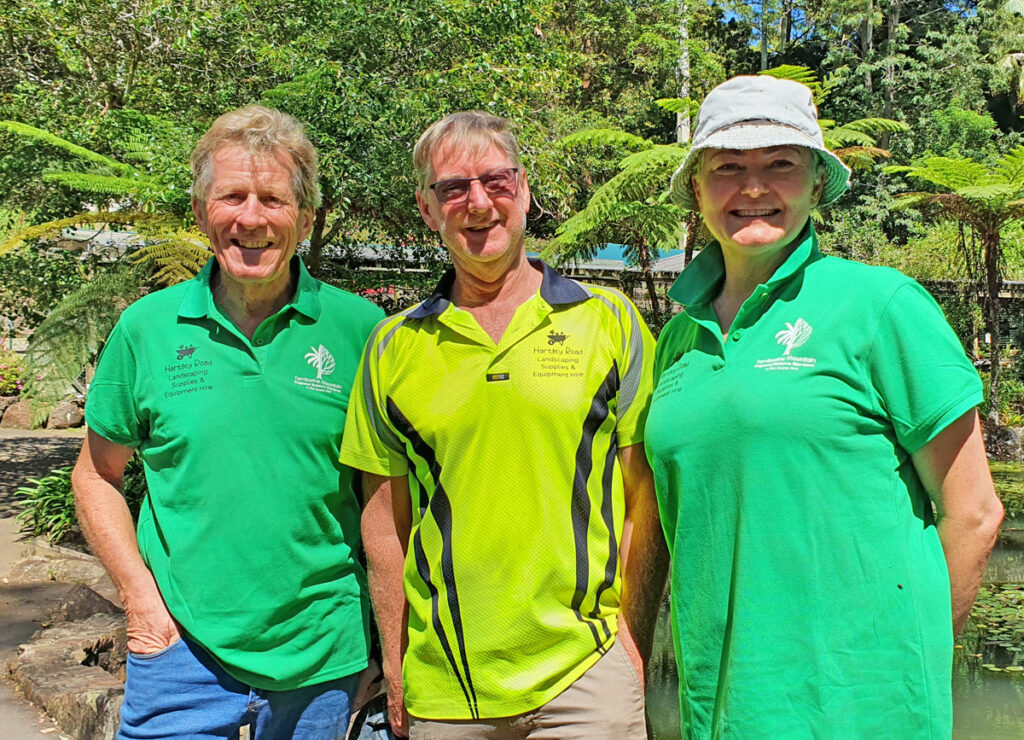 Denby Browning, President of Tamborine Mountain Botanic Gardens Inc, said Clive Lucas and his team have been very generous in their support.
"We are proud to be associated with Hartley Road Landscaping as the first local business sponsors for the Gardens team," he said. "This generous support means that funds for our organisation can go further in building this great asset for the community."
Clive Lucas said his team is delighted to support the volunteers.
"We have similar aspirations to improve our landscapes," he said. "The Gardens team have been working tirelessly to provide our community with a wonderful space to relax and to learn about plants. We are committed to ongoing work with the team and the supplies they constantly need to improve the gardens."
Tamborine Mountain Regional Botanic Gardens covers 11 acres including indigenous rainforest as well as carefully nurtured specialist gardens such as roses, azaleas, hydrangeas and camellias. The centrepiece is a lake crossed by a quaint stone bridge.
Hartley Road Landscaping Supplies & Equipment Hire provides materials including stones, grass, soil and mulch to home and commercial landscapers as well as landscaping equipment hire.