"Springtime on the Mountain" a great success
Tamborine Mountain Garden Club would like to thank visitors from far and wide for supporting out Spring festival yet again
The Mountain was buzzing all weekend and all traders were very happy with the number of people drawn to the mountain by the Festival. We have wonderful feedback from the public who continue to enjoy everything the festival has to offer.
We are pleased to announce the winners of the Springtime Raffle 
1st Prize –              2 nights' midweek accommodation at Witches Falls Cottages                      Betty Davis from Mt Warren Park
2nd Prize –             2 organic skin care packages from Jasmin Organics                                            Linda Garbett from Capalaba
3rd Prixe –             Residential pest treatment from Scientific Pest Management                     Jeannie Anderson from Murwillumbah
The Potty Potters generated a lot of interest with their Spotty Potter Mascot
The competition to give her a name had some interesting submissions

There were lots of Spotty and Dotty but the winner of the prize hippeastrum was Nola Woodward with the clever name of "Rubella" Congratulations Nola.
It takes a lot of work to put on such an event and special thanks must go to 
Margaret Pile – Convenor
Denby Browning – Publicity Officer
Garden Club President – Margaret Bell, husband Roger and members of the committee
All Garden Owners for an amazing display
All Gate Captains, Gatekeepers and Parking attendants
Suzi Leahy and the catering team
Traders, craft exhibitors and speakers at the Showgrounds
DI Fenton and the Treasury
Special thanks to Eddie Fenton, Roger Lenehan and Geoff Hurling and Bob Mc Cathie for helping with the Tents and Potty Potters Set up.
And everyone else who contributed to the success of the weekend
The team on Thursday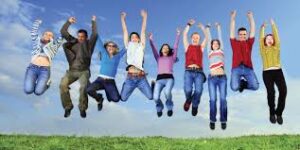 The team on Sunday night
"Remember that the happiest people are not those getting more, but those giving more."