Happy Christmas to all

Well its that time of the year again, we partied with the Garden Club last week with Christmas Luncheon at  At Mt Tamborine Vineyards & Winery(pictures to come) and the Botanical Garden Volunteers will have their traditional Break Up Luncheon at the gardens on Thursday with a beautiful home baked ham
So just a reminder that the Botanic Gardens are open all over the holidays and you can visit during daylight hours. So if you'd like a refreshing break, pack a picnic and enjoy the cooler weather and lush gardens here on the mountain.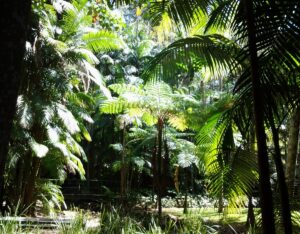 And remember  that the Potty Potters will be having their usual Spectacular Summer Sale at the end of January There'll be another reminder during January and details in the local papers.
We wish our members and volunteers and visitors and their loved ones a safe, healthy and happy Festive Season.
Larraine Bilbie – Garden Journal Editor.