IMPORTANT ANNOUNCEMENT
Important Announcement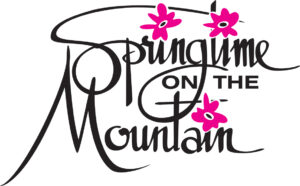 TM
OPEN GARDENS TRAIL
After presenting Springtime for the past 33 years and showcasing our beautiful private mountain gardens, the time has come to rest the gardens and the volunteers.    
Springtime on the Mountain will not be held in 2018
However, who knows what the future may bring so watch our website www.tmbotanicgardens.org.au  for further information.
As Springtime has been our major fundraiser to enable the Club to continue its work of administering and developing the Tamborine Mountain Botanic Gardens we will showcase the Botanic Gardens on 
 Saturday 29th of September from 8am – 12pm.
with our  Potty Potters Summer Plant Sale and Sausage Sizzle   There will be no entry cost.
We would like to take this opportunity to thank all our Garden Owners and Visitors for the wonderful support we have received and we hope that you may still visit us to purchase plants and enjoy the tranquility and beauty of our beautiful Botanic Gardens.
Tamborine Mountain Garden Club Inc                                                                                           Executive Committee
Leonie Rowe
President