Springtime on the Mountain 2016
Open Gardens Trail 
Friday 23rd to Sunday 25th September
9 am to 4 pm

Springtime on the Mountain is the most spectacular annual display of gardening design and skills in south-east Queensland.
NEWSFLASH: Springtime on the Mountain 2015 wins "Community Event of the Year" at the Scenic Rim Australia Day Awards. For full details, click HERE
Planning is well advanced for the 2016 festival so come back often as we post news and more photos.
Our latest news is our line-up of guest speakers at the Vonda Youngman Community Centre. Each will present three talks during the day and will be available all day to answer your questions. So come back to the Community Centre often or enjoy your morning/afternoon teas and lunches while listening to the talks.
FRIDAY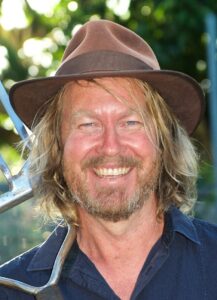 Phil Dudman, the Garden Guru, is a horticulturalist, landscape designer, garden writer and award-winning host of the Saturday morning "Good Gardening" show on ABC radio.

Program
10am – 11am:    Masterclass in pruning
12 noon – 1pm: Scrooge gardening
2pm – 3pm:       Organic bug control
SATURDAY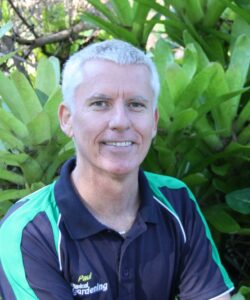 Paul Plant is the well-known editor of SubTropical Gardening magazine and a garden presenter on ABC Sunshine Coast radio, Noosa 101.3FM and River94FM.

Program
10am – 11am:   Gardening is an addiction – there is no placebo
12 noon – 1pm: Bugs – angels or devils?
2pm – 3pm:       Tropical-inspired plants for the cooler Tamborine hinterland
SUNDAY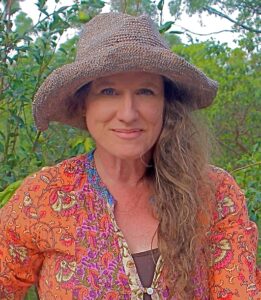 Claire Bickle, also known as "the chook lady" is a horticulturalist and radio and television presenter with a passion for sustainable gardening and pure-bred chooks.

Program
10am – 11am:   Keeping backyard chooks
12 noon – 1pm: Successful fruit tree growing
2pm – 3pm:       Therapeutic gardens
Treat yourself and friends to a day or an entire weekend at this wonderful event over three days of Spring. We feature eight diverse and delightful Open Private Gardens. Plus a host of activities at the Vonda Youngman Community Centre, including the Garden Club Café, open for morning tea, lunch and afternoon tea, Plant Stalls, Art and Music. And make sure you visit the beautiful Tamborine Mountain Botanic Gardens during your visit.
TRAIL PASSES $20 PER PERSON
DEPENDENT CHILDREN FREE
GOVERNMENT PENSION CARD HOLDERS $15
SINGLE GARDEN PASSES $5
PRE-BOOKED GROUPS OF 10 OR MORE $15 PER PERSON
For all enquiries please contact the Convenor on 0458 102 344

This delightful cottage garden has recently been expanded to include a new garden bed at the front of the property featuring Japanese maples, magnolias and azaleas under-planted with daffodils and bluebells. Gardens surrounding the home feature established trees that form a base for plantings of Japanese maples and camellias under-planted with vireyas, rhododendrons, hellebores, fuchsias and clivias. Annuals, bulbs and perennials add seasonal colour.
2    FORGET ME NOT COTTAGE
The entrance to this delightful cottage garden is a rockery filled with the colour of daisies, roses, agapanthus and annuals. A quaint picket fence and arched gateway welcome visitors to a riot of colour. Plantings embody the classic "English country garden" with delphiniums, a standard wisteria, geraniums and magnolia. The property is adjacent to a significant Landcare site.
3    BOTANIC GARDENS
This 11-hectare masterpiece is the ongoing creation of Tamborine Mountain Garden Club volunteers. Stroll beside the lake or under the wisteria pergola. Visit the cherry blossom walk, the Japanese garden, camellias, azaleas, rhododendrons and bromeliads. Follow a winding path through the new Sooty Owl Walk to the Crooked Mill House with its waterwheel and, further, the tube chimes. Then take the trail through the rainforest.  There is so much to see and do in this beautifully landscaped environment.
4    VILLA MONTANA
Enter this exuberantly coloured almost two-acre garden via a gracious driveway lined with clipped formal hedges leading to a large central fountain. This masterpiece of design offers a Mediterranean feel, with mature conifers and exotic trees providing a classic foil to the colours provided by poppies, alstromerias, gaillardias and roses in the sunken garden. A folly is surrounded by shade-loving plants.
5    WILLOUGHBRIDGE

This garden takes its name and inspiration from a rhododendron garden in the UK. The one-acre sloping site is carefully landscaped with terraced lawns and winding pathways leading to a wisteria-clad artist's studio with a pergola covered in Japanese white wisteria. Mature liquidambar, crepe myrtle, jacaranda and variegated fig trees provide dappled shade for rhododendrons, azaleas, camellias, gardenias and magnolias.
6    STOCKWELL
The owners' plan over the past 15 years has been to create an environment in which to relax in this colourful half-acre garden. Meandering paths lead to a parterre edged with Japanese box, in-filled with old species roses and perennials, an Asian-inspired garden, rain forest walk, ponds, a well-stocked vegetable garden and many other surprises. There are ample spots to sit and enjoy.  Botanical artists' work on display and for sale.
7    FAITHFULL GARDEN
A long sweeping driveway leads across the seven-acre site to this large newly-created garden, designed to accentuate this sloping site and draw the visitor to the spectacular views. Mass plantings of ornamental grasses and perennials lead to the formal terraces that enclose the rose garden, herbs and vegetable beds. Hydrangeas line a woodland walk that leads to the grevillea rockery and a viewing platform that offers breathtaking views.
8    HARMONY GARDENS
Described as park-like, this large informal garden developed over 40 years is surrounded by rainforest trees. Gardens flow in and out around the house and around shrubs and trees with borders of agapanthus, clivias and other hardy species, providing vistas of contrasting leaf shape and colour each season. There are many surprises and varieties of camellias, maples, magnolias, azaleas and bromeliads.
9    VISTAS
With wide sweeping lawns and towering specimen trees, the name of this property provides an apt description. This magnificent five-acre garden, with views to the western mountain range, offers beds of exotic and native flowering shrubs, annuals, bulbs, bromeliads, conifers, a Japanese garden, a native forest, a wisteria walk, an orchard and a tranquil pond. Bring a picnic and enjoy this unique, tranquil environment.